Health Harmony Assistance is a non-profit corporation, started September 14th, 2000, for the purpose of providing health assistance (physical, mental, emotional, spiritual) to people and animals in the US and abroad. Our volunteer staff is headed by executive director, Bonnie Masi, and includes more than 35 staff members each trained in various people/animals skills. These include Tellington Touch, Reiki, Cranio-Sacral Therapy, Psychotherapy, Hypnotherapy, Massage, Intuitive Healing, Animal Communication, Pet Sitting, Touch for Health, Music Therapy, Registered Nurse, Meditation, Journeying, Speech Pathology, Spiritual Ministry, someone who provides help for the elderly with things they can no longer do but that brightens their world (window washing, chores, gardening), carpentry and construction.
Nancy Bennett Benefit Project 2012
June 20th, 2012, Nancy Bennett was admitted for emergency, life-saving, surgery in Port Angeles, WA. They found a tumor had perforated her bowel, did the extensive repairs, and she now has an ileostomy bag which she'll have the rest of her life. She spent over 2 weeks in the hospital and currently has to return to the hospital 2 times a day for wound care. The doctors have said she needs to take it very easy for 4 months to try and heal, plus regain energy and strength. The care for her ileostomy will be ongoing, even after the wound heals. Nancy has no insurance to cover all these medical costs, plus being unable to work for at least 4 months.
HHA is fundraising for Nancy and 100% of all donations will go to her. Please send all donations to Health Harmony Assistance, 429 Harrison Street, Port Townsend WA 98363. Nancy is very grateful for any and all assistance.
---
Special Announcements:
Call for New Board Members: Health Harmony Assistance is seeking new Board Members that are skilled in business and versed in the dynamics of a non-profit organization. We need members that have the time and share the passion for our projects. For more information and to become a part of Health Harmony Assistance contact Bonnie Masi, gobonbiz@gmail.com
---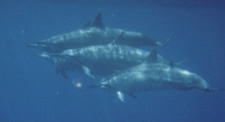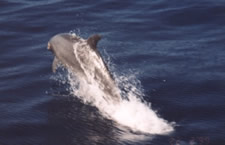 Our vision for Eagle's Loft Retreat shifted from a large center in the NW to a smaller tropical setting. Eagle's Loft non-profit retreats, for disadvantaged youth and adults, would be one to two week's long and be held at Dolphin Harmony.
Dolphin Harmony will be a for-profit retreat and home of Bonnie Masi (Executive Director of Health Harmony Assistance). Dolphin Harmony is still in its formative stages so HHA's retreat center projects will be for the future, but are coming!
Eagle's Loft/Dolphin Harmony Retreat sampling:
Arts - watercolors, music therapy, drumming, dance
Alternative and conventional healing modalities – massage, homeopathy, relaxation techniques
Guided imagery, meditation, writing, storytelling
Nature hikes, kayaking, fishing, swimming
Study of local plants and preparation of tropical fruits and vegetables (plantain, yucca, chayote)
Tellington Touch (the gentle way to address physical and behavioral issues), no-kill shelters and foster services for needy animal friends
Respite for professionals or any workers needing space and quiet time with an option of attending activities or just spending time in nature and self-reflection

**HHA was federally approved as a 501(c)(3) non-profit in July 2001,
(state of Washington approved us as of 9/14/00).
Contact us if you wish to apply for an individual project. (Currently we are full for our group, larger projects.) All applications are reviewed and voted on by the HHA Board of Directors for approval. Applicants are then notified and information is posted on the website, as agreed on by the Board and applicant.
Sharon Robinson's application for HHA was approved by the Board of Directors, March 2006, for funding help with medical supplements, health care and promotion of her creative art and writing projects.
Diana Spatola's application for HHA was approved June 2006 to assist with mental health needs, some living expenses and to raise funds for her to complete her Massage Therapy classes. Her wish is to "to feel healthy, help others and be self-supporting".
HHA volunteer members provided Diana with emotional support, counseling, occasional meals, showers and a place to rest and heal. She has relocated from Port Townsend to Mount Shasta, CA, and is doing well – better mentally and emotionally – still hoping to complete her Massage Therapy training in the future.
Donate to Health Harmony Assistance
read on about Health Harmony Assistance.....

We are continually seeking donations (100% tax deductible) for:
Hiring grant writers, marketers and fundraisers.
Travel expenses for us to travel to those in need or for them to come to us.
Supplies for day programs with youth and animals (in art, nature, movement, sound, healing, physical and behavioral issues)
Property and establishment of Eagle's Loft Retreat.
In addition to Donations, we are looking for volunteers that may be retired or have time to offer help/skill with grant writing, marketing, and fundraising. $25 membership fee per year is a tax deductible donation showing you support our efforts to provide care to those in need that lack the funding to seek it for themselves. Any member can give us input or suggestions for future projects.

Donations for Health Harmony Assistance will go towards: transportation to/from necessary areas, living expenses (food/lodging/transportation), any special supplies needed for a project including health care supplements/necessities, and minimal compensation for time involved by provider. Expenses can be for animal/people in need to travel to assistance or for staff to travel to them.

Please contact us for more information about projects which have benefited so many people and animals.

Contact us, email Bonnie with any questions - gobonbiz@gmail.com.